Brooklyn Bell's the Local
Brooklyn Bell's the Local is the home of the freshest old school ice cream made in Brooklyn. It's more than just our store, it's also our dairy plant & bakery. This is where we bake our cakes, cookies and brownies and of course make our ice cream daily.
Come in and grab a cup of freshly brewed Stone Street coffee. Our baked goods include our own Brooklyn Bell cookies and cakes and treats as well as local favorites such as Shakoor's Sweet Tooth sweet potato pound cake. From cup to cone to milkshake or float we are happy to scoop up our ice cream for you just a few feet away from where it was made.
We love variety so treats and flavors change daily.
Yes you can use the Local for your gathering. We offer various packages and services. From your own custom flavor and open ice cream bar to kids activities and ice cream production demonstration Brooklyn Bell's the Local is the perfect spot.
Pricing
2 hours up to 25 people + additional $10/person
Hours - Sunday/Saturday 11 - 1 (store opens at 12), other times available for additional fee
$450 all inclusive, gratuities appreciated
$100 deposit at least 1 week before party
Open "ice cream" bar - 8 flavors choices
Custom Flavor available during the party & 2 pints of custom flavor to go (Must be decided 1 week before event)
Toppings include sprinkles, chocolate chips, whipped cream, chocolate sauce, caramel sauce, and pecans
Ice cream production demonstration
Cancellation notice - 1 week to return deposit Balance due before party starts
Visit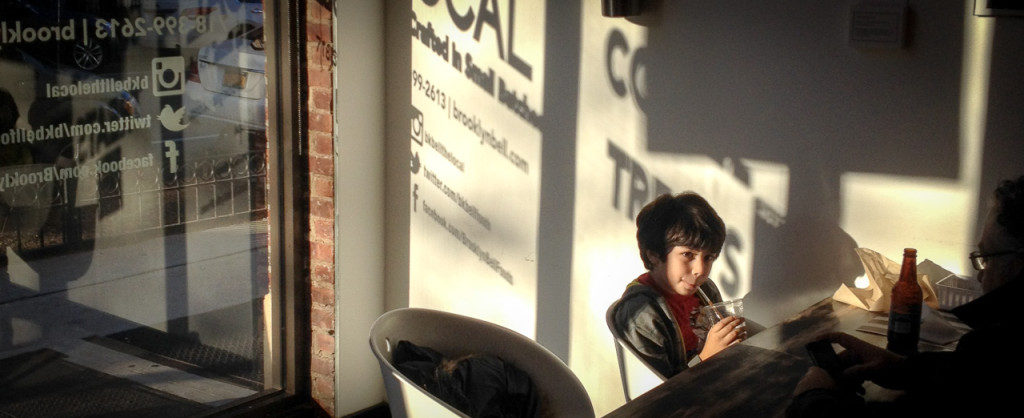 Our store is a gem in Crown Heights on Classon Ave. Where's Classon Ave? It's between Franklin and Washington Avenues and our store is around the corner of Eastern Parkway. We are just a short walk from the Brooklyn Museum and the BrooklynBotanical Gardens.
Store Hours
Sunday - 12pm to 7pm
Monday - Closed
Tuesday 12pm to 7pm
Wednesday - 12pm to 7pm
Thursday - 12pm to 7pm
Friday & Saturday from 12pm to 8pm
Brooklyn Bell's The Local
843 Classon Ave. (between Eastern Parkway & Lincoln Pl.) Brooklyn, NY 11238
718-399-2613
We feature our ice cream made in our store, coffee, and treats.